Vicar's Musings for Advent Sunday
29 November, 2015
Traditionally Advent is a time of fasting in preparation for Christmas. The exact origin of this early Christian observance is not known, but it certainly dates back to c. 480ad and at the Council of Tours in 567ad monks were first ordered to fast every day in the month of December until the great feast day of Christmas. So, amidst the erecting of the Christmas tree, the sending of Christmas cards (do see Carol's collection in the bookshop), the making of Christmas cakes and puddings and other essentials, we should probably incorporate some of the asceticism of Advent's origins.
Similarly to Lent, you may like to consider fasting from sugar or alcohol over Advent. It is a challenge, I know, with all the end-of-year parties, but fasting was never designed to be easy! And you can still have fun on soft-drinks, without any of the next-morning consequences. I hope you will also consider attending one of the Advent study groups, as a way of feeding your soul. A group of us are reading The Little Book of Advent (William Collins, 2015) and then gathering on Wednesdays, from 2nd December, at the Vicarage to discuss and pray together. Each Sunday after High Mass, until Christmas, there are lay-led reflections on religious poems. Check out the details in the pew sheet notices, and make these part of your Advent devotions. Also, each Friday from 5pm in the Handfield Chapel, or by appointment at other times, there will be a priest present to hear your confession as you prepare for the great feast of the Incarnation.
Next Sunday, as well as the second Sunday of Advent, we will mark the 140th anniversary of the death of our Founder at St Peter's, Governor Charles La Trobe (1801-75). Members of the La Trobe Society will be joining us at the 11am High Mass, and our guest speaker will be member of State Parliament, Mr Murray Thompson. Unfortunately her Excellency the Hon Linda Dessau AM, Governor of Victoria, has sent her apologies for our gathering this year. We share our observances again this year with the parish of St Michael the Archangel, Litlington, England, where Governor La Trobe is buried.
The Rev'd Dr Hugh Kempster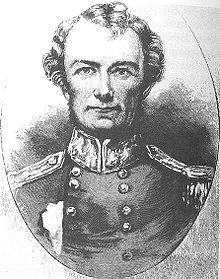 Views is a publication of
St Peter's Eastern Hill, Melbourne Australia.