Vicar's Musings for the Second Sunday in Advent
4 December, 2016
Today we welcome our new Marmingatha Area Bishop Genieve Blackwell to St Peter's Eastern Hill. Welcome to your church, for the first time on a Sunday morning Bishop; it is a delight to have you here with us! We also welcome members of the La Trobe Society, at the 11am High Mass, as is our tradition on this first Sunday of December, when we commemorate the anniversary of Charles Joseph La Trobe, Superintendent of the Port Phillip District of New South Wales from 1839-1851, and the first Lieutenant-Governor of Victoria from July 1851 until his retirement to England in May 1854. He was born in London on 20th March 1801 and died in the village of Litlington, West Sussex, on 4th December 1875.
A devoted Christian all his life, La Trobe was born into a Huguenot family whose beliefs and actions were based in the Moravian faith. This Sunday marks to the day the 141st anniversary of his death. He and his family were parishioners at St Peter's Eastern Hill during their years in Melbourne, and at the church of St Michael the Archangel, Litlington, at the time of his death. La Trobe was buried in the St Michael's churchyard where a white marble cross marks his grave.
Mrs Sophie La Trobe was in ill health during their last years in Victoria and preceded her husband to Europe, where she died at her family home on 30th January 1854. In a letter dated 27th July 1855 La Trobe wrote to a friend of his concerning a memorial plaque to be erected here at St Peter's: "My dear Macarthur ... I have taken the liberty to direct my agent Mr W McMahon to address & ship to you by the 'Hebonheath' sailing next month a package containing a Tablet in memory of my dear late wife, designed to be erected in such a position in St Peter's Church as the authorities may direct & permit. I have consulted nothing but my own feeling & pen in the inscription & hope that it will be held to be unobjectionable & to the point. I think that she deserves to be remembered in the community of which she was so long a member."
Each year, we hold a service at St Peter's to commemorate the life and work of our former parishioner, and his dear wife is also very much in our thoughts and prayers at this time. Across the globe St Michael the Archangel's church will soon be following suit. It is a wonderful connection between these two historic churches. The La Trobe Society arranges annually the delivery of a bouquet of Australian native flowers to St Michael's, to coincide with this special service, and this gesture is greatly appreciated by the parish priest and the congregation. In the last twelve months, repairs have been made to the tomb's memorial cross in the Litlington churchyard, thanks to the generosity of Loreen and John Chambers, long-time members of the La Trobe Society.
The Rev'd Dr Hugh Kempster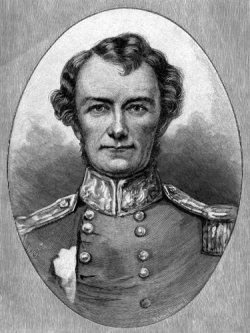 Views is a publication of
St Peter's Eastern Hill, Melbourne Australia.