Vicar's Musings for Christmas Day
25 December, 2017
What is the true meaning of Christmas? It's a question that is thrown around at this time of year. One of my colleagues, when I was a parish priest in New Zealand, wrote a reflection in the newspaper reminding us of the political significance of Christ's birth. A conservative columnist on the paper was furious, and replied the next day: "As for [this priest's] statement 'the arrival of Jesus was a political act' ... I was gobsmacked. Jesus showed no interest whatsoever in the Roman Empire, neither was he a threat to it .... He was a threat only to the religious leaders of the day." The debate draws out two distinct Christian meanings of Christmas. One might be defined as the "me-and-my-family Christmas." Jesus' birth is about me and my life; it is personal, familial; not usually political. The coming of the Christ-child is about getting my life in order, addressing my sins, keeping my family happy. This "true meaning" of Christmas has to do with family values, personal salvation, and my own piety.
Another meaning of Christmas we might term the "get-real Christmas." Jesus was born into an unjust world. The personal is political. It is not just personal piety that should concern us as Christians, but we should always be attuned to the socio-political environment we live in. I love the classic quote from Swiss theologian, Karl Barth: "We must hold the Bible in one hand and the newspaper in the other." Rather than worrying about the size of the turkey, or whether to give our children 7 or 17 presents each this Christmas, should we be using the holiday period to plan a social justice campaign for 2018? Prevention of violence against women and children; the full inclusion of LGBTIQ+ people in the life and leadership of our church; nuclear non-proliferation; welcoming refugees and asylum seekers; what ever our cause or calling, the true meaning of Christmas surely has to do with social action, and challenging the unjust structures of society.
In truth, the real meaning of Christmas, probably involves both sides of the coin. This is a time for family and friends, going to church, making righteous New Year resolutions. It is also a good time to take stock of how we can make a difference politically in the world, locally and globally, deciding not to sit back and leave it others. The Lord be with you, as you seek true meaning this Christmas!
The Rev'd Dr Hugh Kempster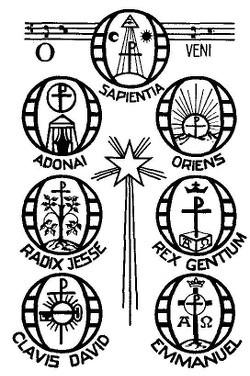 Views is a publication of
St Peter's Eastern Hill, Melbourne Australia.