Vicar's Musings for the Fourth Sunday of Easter
17 April, 2016
Crucifix Returned
On Maundy Thursday the corpus of our purported 16th Century ivory crucifix was torn off the wall, leaving only one of our Lord's arms. It was a distressing morning; but thankfully, only a few hours later, we had a call from St Francis' Roman Catholic church to say that he had been found. On examination of the fragmented parts there came another surprise: far from antique ivory, the corpus is 20th Century molded plastic. Since then parishioner Bruce Kellett has been lovingly glueing our demythologised Lord back together. Do take a look at Bruce's handiwork in the Handfield/Lazarus Chapel after Mass; and say a prayer while you are at it!
Australian Story
You may have seen "Australian Story" this week, which featured St Peter's Church, looking ahead to the 20th Anniversary of the Port Arthur tragedy. Carolyn Loughton, who lost her 15 year-old daughter Sarah, tells her tragic story; as does Lynne Beavis, an off-duty nurse who courageously saved the lives of a number of survivors on that fateful day. I do hope that you can join us in supporting Carolyn, Lynne and others who survived, and in honouring all those whose lives were lost, at our Commemoration Service on Thursday 28th April at 12.30pm.
Quiet Day at Tarrawarra Abbey — Sat. 30th April
All the places for this year's popular Parish/ISS retreat at Tarrawarra Abbey were filled almost as soon as the advertising went out. Since then we have had a number of further inquiries, and so have decided to open the retreat to non-resident attendees on Saturday 30th April, from 9am to 5.30pm. If you would like to book a place on this Quiet Day, please contact the Parish Office on (03) 9660 2391 or sphoffice@stpeters.org.au. Venue: Tarrawarra Abbey, Yarra Glen (Melways map 276).
Cost: $15 (concession: $12) for the day only.
Student and Young Singles Group — "Connect"
On Sunday 8th May, at 1.15pm in the Vicarage, we will have the first meeting of a new group at St Peter's: "Connect". This group is aimed at students and those in their twenties. We will begin with lunch and an opportunity to talk and plan activities for the group. For more details feel free to talk to Fr Hugh (ph. 0488 960 022).
The Rev'd Dr Hugh Kempster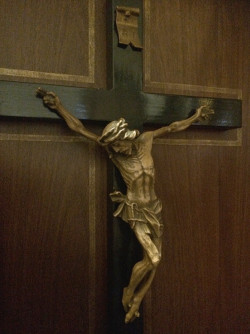 Views is a publication of
St Peter's Eastern Hill, Melbourne Australia.