Vicar's Musings for New Guinea Martyrs
3 September, 2017
Today we commemorate the lives of twelve women and men who lost their lives during the Japanese invasion of Papua New Guinea in 1942. These New Guinea Martyrs came from PNG, England and Australia, and are among over three hundred Anglicans, Roman Catholics, Lutherans and other church workers who lost their lives during the conflict there. Preaching at St Peter's on this day in 1981, the Most Rev'd Sir Philip Strong, then Primate of Australia and Bishop of New Guinea from 1936-1962, reflected on the magnificent memorial stained glass window at St Peter's: "'The Good Shepherd Layeth Down His Life for the Sheep' (Jn 10:11). This is the text which is inscribed at the foot of your centenary window, dedicated in 1946 in memory of the New Guinea Martyrs of 1942. It is appropriate indeed that we should be offering this Holy Eucharist in thanksgiving for them, here ... for St Peter's Church was, I think, perhaps the first church in Australia to commemorate the New Guinea Martyrs in this way and to do so in such a permanent manner that it might be a reminder of them for all time. It was the then Vicar of St Peter's, the much beloved and revered Canon Farnham Maynard, who conceived the idea of erecting in your northern transept this large window of three lights—both to commemorate the centenary of St Peter's Church and the New Guinea Martyrs."
The Rev'd Dr Hugh Kempster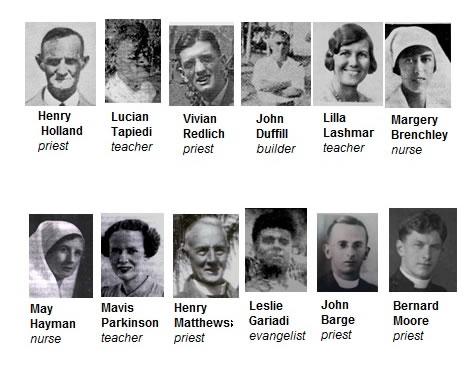 Views is a publication of
St Peter's Eastern Hill, Melbourne Australia.