Vicar's Musings for Ordinary Sunday 15
10 July, 2016
Many thanks to everyone who supported this year's Charitable Foundation Appeal. We raised a total of $45,185 which will make a very real difference over the coming year, in our parish's work with homeless people and others in necessitous circumstances. As a result of your generosity Fr Philip Gill is able to continue in his part-time role as Chaplain to the Lazarus Centre, offering a listening ear, prayer, and practical help to those in need who gather for breakfast each morning. Thanks to your kind donations Fr Philip and the other Lazarus Centre staff and volunteers will also be able to provide rough-sleepers with blankets and swags, food and travel vouchers, and other practical assistance.
Your gift of money will also assist in establishing the new coffee cart social enterprise. Presently the head barista, Adolf Mora, provides coffee for parishioners each Sunday, and is soon to commence weekday training of Lazarus Centre participants. With your help we are also progressing the development of a small plaza on the corner of Gisborne and Albert Streets, where in due course the coffee cart will be able to trade each day of the week. Again, thank you for supporting the work of the St Peter's Charitable Foundation.
The Rev'd Dr Hugh Kempster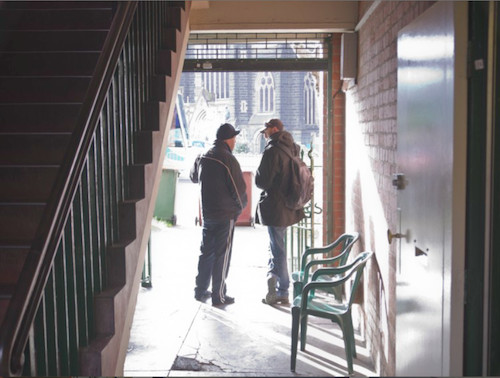 Views is a publication of
St Peter's Eastern Hill, Melbourne Australia.