Vicar's Musings for Ordinary Sunday 23
8 September, 2013
There are two things in particular that your Vicar is musing about this week: Positive Psychology and the Klingner Scholarship.
On Wednesday 18 September, at 7.30pm in the Church, I have been invited to give a talk on "Faith and Positive Psychology" for the Institute of Spiritual Studies. I hope many of you can come. I first met Prof. Marty Seligman, the person considered to be the father of Positive Psychology, when I took up the position of Senior Chaplain at Geelong Grammar in 2008 and he was in a six month residency at the School. Since then I have thought a great deal about the implications for faith of this new psychological discipline. In my talk I will give a brief overview of what Positive Psychology, and summarise the thinking of some of the leading researchers in this area, and in particular reflect on the usefulness and the challenges for churches and other faith communities.
Then at the end of this month I am blessed to be attending a colloquium in Canterbury Cathedral Lodge, England, at the invitation of the Positive Psychologist, Prof. Seligman. The theme of the gathering is based around a paper published this year: Seligman, M. E. P., Railton, P., Baumeister, R., & Sripada, C. (2013) "Navigating into the future or driven by the past?" Perspectives on Psychological Science, 8(2), pp. 119-141. Prof. Seligman and his colleagues critique a perceived preoccupation within current psychological practice on the effects and drives of the past. They argue for the scientific study of "Prospection," a psychological analysis of how we are drawn into the future. Clearly faith and religion are a crucial element of such human motivation and behaviour. The Canterbury colloquium is a small gathering of people, from a variety of faith perspectives, designed to bring theological perspectives to the table. Others attending the meeting include Jonathan Sachs, former Chief Rabbi of the United Hebrew Congregations of the Commonwealth, Matthieu Ricard, Buddhist monk and author, and Serene Jones President of Union Theological Seminary, New York. My particular interest is in mystical and visionary religious experience, as exemplified in the life and writings of contemplative theologians such as Richard Rolle and Julian of Norwich.
The Klingner Scholarship was founded in 1975, in memory of Harold Edgar Klingner, to support members of the St Peter's Guild of Servers or "other suitable candidates" in training for Holy Orders. We are presently calling for applications for 2014 from those with an association with St Peter's Eastern Hill who are presently, or soon to be, training for the deaconate or priesthood at one of three theological colleges: Trinity College, Melbourne; St Barnabas College, Adelaide; or St Francis College, Brisbane. The Klingner Scholar is awarded $8,000 for one year, towards the costs of studying theology, with the right to reapply.
This year's Klingner Scholars have been Alex Ross, who preached at St Peter's last month, and Nisher Kunoo who will be attending High Mass today. Nisher is a lay leader within the Karen refugee Anglican community at St Thomas' Werribee, and is currently in the Diocesan Year of Discernment programme. He will be studying part-time at Trinity College Theological School next year. If any parishioners, or people you know, are interested in finding out more about the 2014 Klingner Scholarship, please talk to me or to one of the clergy. The application form can be found on the St Peter's website.
The Rev'd Dr Hugh Kempster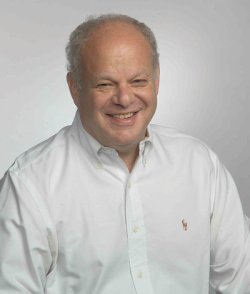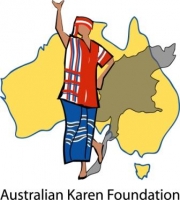 Views is a publication of
St Peter's Eastern Hill, Melbourne Australia.