Vicar's Musings for Ordinary Sunday 28
11 October, 2015
This weekend, right-wing activists are planning rallies at mosques in Victoria and around the world. The October 10th call-to-arms was initiated months ago in the U.S. by ex-Marine, Jon Ritzheimer, and is being embraced here in Australia by groups such as the United Patriots Front, the Australian Defence League and Reclaim Australia. Sadly this anti-Islamic fire was fuelled by last week's tragic shooting of an unarmed police civilian finance worker, Curti Cheng, by 15-year-old schoolboy, Farhad Jabar, outside the New South Wales Police Force headquarters in Parramatta.
These are tense times in our nation, and here at St Peter's we have a part to play. Jesus' teaching is unambiguous: "turn the other cheek ... love your neighbour as yourself." As Christians we are called to make a peaceful but firm stand against manifestations of hatred and bigotry. Our call-to-arms is a spiritual one. "Make me a channel of your peace ..." should be our prayer and our practice this weekend.
Victorian Chief Commissioner of Police, Graham Ashton, made an impassioned plea to people of faith earlier in the week: "Now, more than ever, is the time for Victorians of all faiths to stand together, and focus on the common bonds and values which unite us, not the points of difference on which ignorance can prosper and fuel division . . .. Any place of worship — be it a church, a mosque, a temple or a synagogue — is a sacred space for reflection and connection to faith. It is very special to those who go there, and should not become a focus for hate, harassment, criminal damage or violence" (The Age, October 8).
So, I urge you to join us this afternoon (in person or in prayer) for the Jewish Christian Muslim Association of Australia (JCMA) Friendship Walk. It is a very practical, peaceful and prayerful way that we can stand in unity with our sisters and brothers of other faiths. We will begin at St Peter's at 2.00pm, and after prayers for peace in the church will walk to the East Melbourne Hebrew Congregation Synagogue on Albert Street, before walking to the Carlton Mosque in Drummond Street.
The Rev'd Dr Hugh Kempster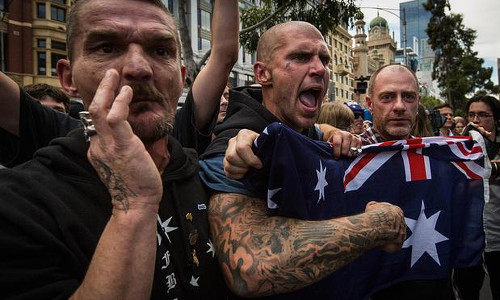 Views is a publication of
St Peter's Eastern Hill, Melbourne Australia.