Vicar's Musings for Ordinary Sunday 33
16 November, 2014
There was a great gathering of St Peterites on Thursday night at St Andrew's, Aberfeldie, for the Commissioning of Fr Samuel as Priest-in-Charge. As well as some forty parishioners filling the pews, members of our ministry team gave liturgical assistance: Adam Blackmore was the M.C., Rhys Arvidson played the organ, Katherine Barnett sang a motet, and David Morrell had oversight of the liturgical participation of Gypsy and Narla, including a short bark right on cue when the "parish family" were introduced to the new congregation. It was a joyous occasion and we wish Fr Samuel and Jazz every blessing as they embark on this next stage of their journey.
Other joyous news from around the Diocese: "The Archbishop is pleased to announce that the Reverend Ian Morrison has accepted his invitation to be Archdeacon of Box Hill." Fr Ian is Vicar of Holy Trinity, Surrey Hills, and a former member of the St Peter's clergy team. We are delighted to hear the news, and wish the soon-to-be Venerable Morrison every blessing.
On a sadder note, last Friday we laid to rest one of the members of the Lazarus Centre breakfast club: Les Riches. The service was sensitively led by Fr Philip Gill, Chaplain to the Lazarus Centre, and the church was full. Also known affectionately as "Sir Les" he was one of the great characters of the Lazarus Centre community, who used to sit at the foot of the steps outside the Maynard Kitchen and "hold court." Fr Philip gave a moving homily that was well received by everyone in the congregation. It was a sad, but at the same time an uplifting service; fruit of Fr Philip's faithful ministry as Chaplain to the Lazarus Centre.
The Rev'd Dr Hugh Kempster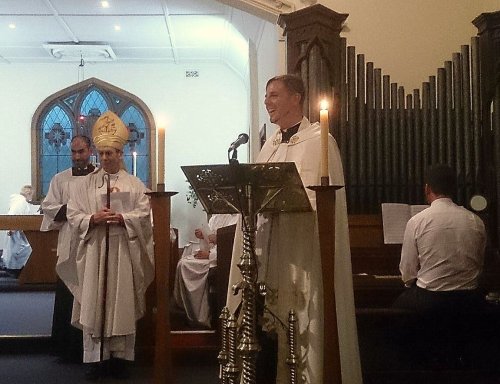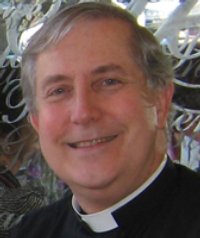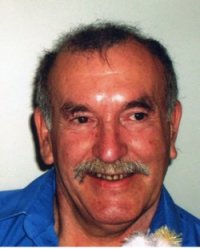 Views is a publication of
St Peter's Eastern Hill, Melbourne Australia.