A Message from the Chair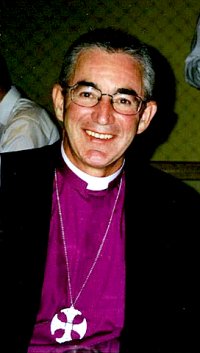 In his writing, Alister McGrath draws on a helpful distinction made by a Scottish theologian, John Alexander Mackay, in speaking of two different perspectives on life as viewed either from the 'balcony' or from the 'road'. The 'balcony' represents the position of the perfect spectator, for whom life and the universe are permanent objects of study and contemplation. Yet Mackay believed that the real place for faith and spirituality was on the 'road' where choices are made and decisions are carried out. Those on the 'balcony' are onlookers; those on the 'road' are travellers.
McGrath agrees. He says, 'the view from the balcony matters! It offers us a big picture that helps to make sense of the detail we see below. But you can't be content with studying the map all the time. There's more to life than thinking. Sooner or later we need to travel. ... The map helps us along the way, but our position — most of the time at least — is on the road, as we journey to that destination.' Some people assume that faith and spirituality are about being caught up onto the 'balcony' in rapturous mystical emotion and contemplation. But even the big 'M' Mystics of our tradition found that moments of rapture only occurred about once every ten years! And even then, such experiences came as a surprise! The story is told of a young nun who was overcome with shock when she discovered Teresa of Avila in the monastery kitchen eating a roasted chicken with both hands. Teresa quickly disabused the naïve spirituality of the novice by saying to her: "When I eat chicken, I eat chicken; when I pray, I pray!" Spirituality is meant to be part of the fabric of life. It is living into and out of the biblical text in the midst of the mess, ordinariness, brokenness, of the ordinary and the everyday. It's a life lived 'on the road'. My hope is that this year's ISS programme will help us to that end.
Bishop Graeme Rutherford
Chairman of the Institute for Spiritual Studies



Program for 2014
Click on the name or title for further details about any event.


Saturday 1 March, 9.30 am–12.30 pm


Thursday 27 March, 7.30–9.30 pm


Wednesday 30 April, 7.30–9.30 pm


Thursday 22 May, 7.30–9.30 pm


Saturday 7 June, 3.00–6.00 pm


Wednesday 11 June, 7.30 pm–9.30 pm


Thursday 24 July, 7.30–9.30 pm


Thursday 21 August, 7.30–9.30 pm


Thursday 25 September, 7.30–9.30 pm


Thursday 16 October, 7.30 pm–9.30 pm


Saturday 1 November, 9.30 am–12.30 pm



Authorized by the Vicar (vicar@stpeters.org.au)
and the Institute for Spiritual Studies
Maintained by the Editor (editor@stpeters.org.au)
© 2014 The Institute for Spiritual Studies